Sunnyhill Live!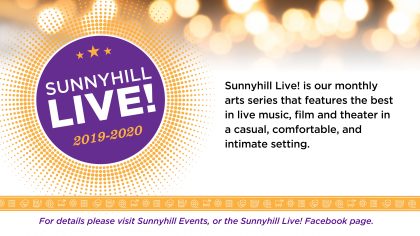 Sunnyhill Live! is our monthly arts series that features the best in live music, film and theater in a casual, comfortable, and intimate setting. For details about upcoming performances and more information, please visit Sunnyhill Events, or the Sunnyhill Live! Facebook page.
Mission Statement
The goal of Sunnyhill Live! is the enhancement of congregational life at the Unitarian Universalist Church of the South Hills through the presentation of diverse, high quality cultural arts performances.
Objectives
To encourage fellowship for church members and community by providing a non-smoking, family-friendly cultural arts environment;
To enhance the visibility and presence of the church in the community;
To create a financially successful operation whose proceeds will be used to support the mission of the church.
Volunteers
If you are interested in volunteering or have a contact for a potential artist(s), please contact sunnyhillpresents@sunnyhill.org. We welcome any member or friend, with a passion for the arts, who would be interested in talent acquisition, promotions, and event production. Tickets for upcoming events are managed through Brown Paper Tickets.
Committee Members
John Armstrong
Harold Behar
Janie Elliott
Michael Hennessy
Will Page
Jay Thornton
Sunnyhill Live! 2018-2019 Season
September 10, 2018. Gaelynn Lea- Album Release Tour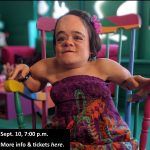 Her forthcoming album, Learning How To Stay, is an 11-song collection that runs the gamut sonically from pensive and luscious to aggressive and intentioned, from folk to decidedly pop, and even includes a couple of traditional fiddle tunes. Undoubtedly the connecting thread of this album is Gaelynn Lea herself. With her singular voice and deeply-affecting violin, she guides the listener through a journey that explores the contrasting nature of existence: dark and light, birth and death, anger and forgiveness, sorrow and joy. Learning How to Stay encourages the listener to stay present for
November 16, 2018. Diamante Trio with Lili Abreu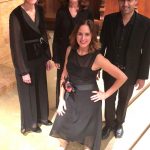 December 1, 2018. Christopher Mark Jones and the Roots Ensemble
January 22, 2019. Clarion Quartet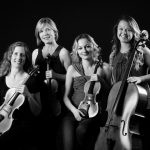 March 11, 2019. Pittsburgh Chamber Players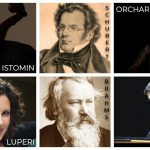 March 30, 2019. Pittsburgh Singer/Songwriter Collaboration- Christopher Mark Jones, Brad Yoder, Heather  Kropf, and Ben Shannon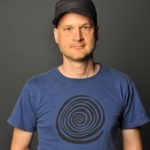 May 4, 2019. Buffalo Run Band
Buffalo Run was the name of the valley where Rob Smith settled in Garrett County Maryland in 1975, and became the title of the Smith & Roberts album released in 1980 featuring Smith and Keith Roberts performing their original material. A second album of Smith & Roberts originals, "By Accident," was released in 2005 in a CD format. The first version of the Buffalo Run Band was formed in the mid-1980s and a second bluegrass version followed in the 1990s, Smith said. Smith retired from his building inspector job with Garrett County government in 2014, and has been making music since.
Buffalo Run members are pictured from left: Mike Hall, Rob Smith, Keith Roberts, Bob Shank, and Hank Schwartz.
2017-18 Season
October 6, 20
17. Spuyten Duyvil. "Infused with blues, smoked in folk," Spuyten Duyvil brings acclaimed American roots music and infectious energy to Mt. Lebanon!
November 18, 2017. Art+Jazz. Featuring a wonderful arts mashup. Presenting the gallery show for Bob Willis Photography,
December 16, 2017. The Jazz Conspiracy- Pittsburgh's most entertaining and authentic big band. The Jazz Conspiracy is a 16-piece ensemble, with vocalist, dedicated to capturing the sound and spirit of the American big
January 19, 2018. An Evening with Chaplin- Join musicians, Tom Roberts & Mary Beth Malak, as they provide an original and authentic musical performance as accompaniment to some of Charlie Chaplin's most enduring silent films.
March 2-4, 2018.Love Letters– A.R. Gurney's Love Letters is an enduring romance about first loves and second chances. Come see Heidi Smith and Cotter Smith (currently appearing in the Nexflix production Mindhunter) bring this exquisite production to the Sunnyhill Live! stage.