Leadership Team
Interested in learning more about the witches who lead Spiritways?
Diana has been a leadership member of Spiritways since its establishment in 2004.  She hails from Pittsburgh and is also a member of the Unitarian Universalist Church of the South Hills congregation. Both priestess and ULC minister, Dianna has practiced Wicca for almost 30 years, and enjoys the energy work of the Reclaiming tradition. She is a technology professional for a global firm. In her spare time she is an artist, singer, writer, and equestrienne.
Ravensong has been a practicing pagan for 17 years, generally following an eclectic solitary path until 2008 when she had a close encounter with Odin. She is at her core a witch wading neck deep in the Northern Tradition, a healer, and an empath. She has been a part of Spiritways for a long while now (she can't remember exactly how long) and has led, co-led, and assisted with many rituals, Lifecraft, and other Spiritways activities such as drum circle and Spiritfest over the years. Outside of Spiritways, she is a licensed professional counselor who works with youth and their families. Her interests include the runes, herbalism, gardening, cooking, brewing, crafting, and all things geek-related. She is a born and bred Pittsburgh native, raised in the East End area of the city, and has lived in the South Hills since 2002. Skål!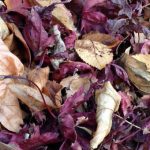 Autumn uses they/them pronouns. They have been an eclectic Pagan for seven years and are also the Young Adult and Campus Ministry Coordinator for First Unitarian Church of Pittsburgh. They serve as vice chair of CMU's Council of Religious Advisors and are members of the University of Pittsburgh's Association of Chaplains. Autumn studied religion and art at Mercyhurst University and plans on continuing their education and entering the field of chaplaincy. As an Interfaith Youth Core alum, they are dedicated to interfaith cooperation and activism. In their spare time, they paint and write poems and songs.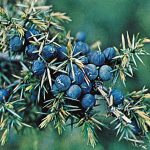 Juniper identifies as a Reclaiming and Feri Witch whose pagan passions include ecstatic ritual, tarot, trance, and the inner journey. By trade, Juniper is a Social Worker and Massage Therapist. She enjoys  yoga, gardening, cooking, and crafts. She is a co-founder of Reclaiming Pittsburgh and working on her Reclaiming Initiation through the Bone and Briar line.
Juniper's focus on whole body wellness and spirituality leads her into the Work of feeling Magic with her Whole Being. She has followed an eclectic pagan path since 2009, she seeks the Divine though whatever means necessary.
Juniper dives into her Work with open arms, so she can feel it with every inch of her being.