Date/Time
Date(s) - May 18, 2019
7:30 pm - 9:30 pm
Categories
Real Stories of People Wrongly Convicted and Sent to Death Row
The Exonerated, a 2002 play by Jessica Blank and Erik Jensen, combines first-person narrative with legal records to tell the stories of six wrongfully convicted inmates: Delbert Tibbs, Kerry Max Cook, Gary Gauger, David Keaton, Robert Earl Hayes, and Sunny Jacobs, and their paths to freedom.
The production is performed as an anthology by 10 actors seated behind music stands. Their accounts of the freed convicts emphasize their lives after being sentenced to death, including much of the legal proceedings that gained their exoneration.
The Sunnyhill Live! production of The Exonerated features Wali Jamal, the 2018 Post-Gazette Performer of the Year, and Cotter Smith from the Netflix hit series Mindhunter.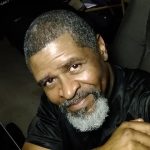 Mr. Jamal, a Pittsburgh native, is the only actor in the world to have appeared in all 11 of August Wilson's plays, the 10-play Pittsburgh cycle and the autobiographical solo show How I Learned what I Learned. Mr. Jamal has performed on almost all of Pittsburgh's stages.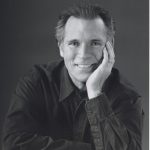 Mr. Smith made Pittsburgh his home in 2017, relocating from NYC. An actor with a stage and screen presence spanning over 40 years, Smith most recently can be seen as Unit Chief Shepard in David Finchers Mindhunter. His on-screen career stretches back to Hill Street Blues (1982) and Blood Feud (1983) when he played Robert F. Kennedy. Mr. Smith has taught workshops at Carnegie Mellon University and Point Park University and is actively involved in Pittsburgh's thriving small theater scene. In 2018 he appeared as Mr. Brown in the barebones production of Rules of Seconds.
Melissa Martin and Heidi Smith direct The Exonerated. Ms. Martin is a writer/director long a fixture in Pittsburgh's film and theater community. Ms. Smith, like her husband Cotter, has embraced Pittsburgh and its robust theater community as her new home.
The audience is invited to remain after the performance for an informal Q & A with the actors and directors.
Tickets are not refundable.
Parents are encouraged to read about The Exonerated to determine if the play and the subject matter is appropriate for their children. We are suggesting a minimum age of 13 (8th grade).
Doors open at 7:00 p.m. Refreshments will be available for purchase before the show and during intermission.
Advance tickets are $20 (Adults) and $10 (Students K-12) through Brown Paper Tickets. Tickets day of show are $25/$15. Credit card processing fees will apply. Tickets are not refundable.
Our facility is fully accessible and service animals are welcome.