Academy Concerts has teamed with Sunnyhill for a 2022-23 concert series!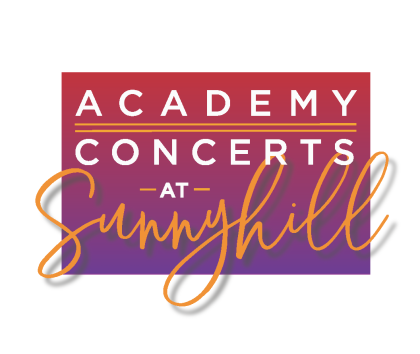 Enjoy wonderful music throughout the year at Sunnyhill!
First up on July 26 at 7:30 p.m. is Miguel Espinoza Fusion, a quartet that twists jazz, flamenco, Cuban and classical Indian musical forms into intoxicating journeys that thrill audiences. Miguel Espinoza Fusion has recorded and performed with Bela Fleck, Kai Eckhardt, Kitaro, Tuck and Patti, Rita Moreno, and Ben Vareen. In April 2022, they released their third CD—Living in a Daydream—featuring Grammy-winning pianist and harmonicist Howard Levy. Visit their website at https://miguelespinozafusion.com/.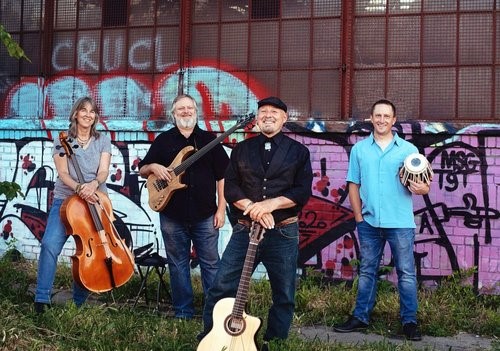 Tickets can be purchased in advance through Brown Paper Tickets: https://m.bpt.me/event/5494426.
Adults $15. Students (K-12) $10. Tickets purchased at the concert are $20/$15 (credit card processing fees will apply).
Doors open at 7:00 p.m. Light refreshments can be purchased before the show and during intermission.
Please bring a mask, should it be required. If you forget a mask, complimentary masks will be available for concertgoers.
Upcoming concerts: Academy Quartet "Variations on Variations" (Sep 23); Gerdan Ukrainian Ensemble (Oct 21); Paul Thompson Jazz Quartet (Nov 18); Daphne Alderson "Peace on Earth" (Dec 16); Academy Quartet "Deep Roots" (Feb 17); Indian classical music featuring sitarist Michael Griska (Mar 24); Todo Tango with singer Ada Lis Jimena (Apr 28); and Trio con Brio, the Mead/Cardenes family, featuring violin, harp, and piano (May 26).