NEXT SERVICE
What is it?
Susan Richmond
What is this thing we call faith? Longtime Sunnyhill member Susan Richmond will offer her particular Unitarian Universalist perspective on faith. This service is a Service Auction presentation.
Sunnyhill Audio
Each week, an audio link to the Sunday service is posted to our Facebook page, UU Church of the South Hills (Sunnyhill). Click to listen! To receive an email with the weekly audio link, please email Mike Gravitt (mgravitt2@gmail.com). Sunnyhill Audio lets you never miss a service!
Cookies!
Attention parents of Girl Scouts! This year all Sunnyhill Girl Scouts will be selling cookies as a group to the congregation and sharing the orders equally. If your daughter wants to participate, please sign her up for one of the sales slots during the next three Sundays click here. Questions? Please contact Franziska Lang.
"Tell me, what is it you plan to do
with your one wild and precious life?"
Mary Oliver
RSVP required. Click here.
More than 50 Sunnyhillers will be there!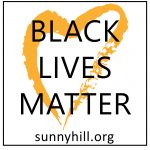 "Black Lives Matter (or #BlackLivesMatter) is a movement and a stance in response to this reality: the United States was built on a legacy of slavery, racism, and oppression that continues to take new, ever-changing forms. To say that "black lives matter" doesn't mean that black lives are more important than other lives, or that all lives don't matter. The systemic devaluing of Black lives calls us to bear witness, even as we acknowledge that oppression takes many intersecting forms." Unitarian Universalist Association
Sunnyhill Supports Mt. Lebo Unity Rally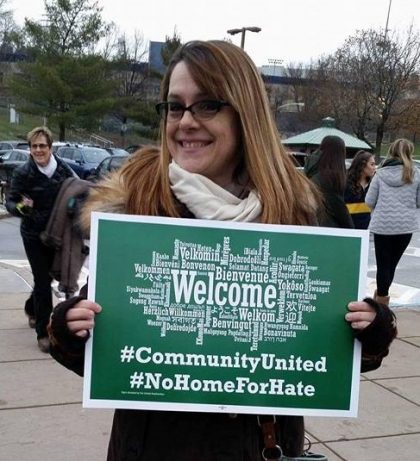 A number of Sunnyhillers bundled up and braved the cold to support Rep. Dan Miller, D-Mt. Lebanon, who organized the rally in response to incidents in the school district after the Nov. 11 presidential election. To read coverage of the rally in the Pittsburgh Post-Gazette, please click here.
Important Links
Sunnyhill Links
LGBTQ Links